Revolution Challenges You!




Are you up for it?

The links below enable you to get connected with Scouting, the wonders of the Isle of Wight and other scouting events for Explorers and Network.

If you require any additional information then please contact us
Link



Information on the Isle of Wight

Seeking information on the Isle of Wight then the following provide details on attractions, accomodation and much more.

Isle of Wight Breaks
Link
Isle of Wight Tourist Guide
Link
Isle of Wight Holiday Guide
Link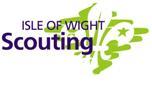 Copyright: Everything on this site is the property of Isle of Wight Revolution

Scouting Events

In addition to REVOLUTION there are many other camps offering something different, these can be found on the Network Events Website. 

Explorer Events can be found on the ScoutBase website

We have pulled a few of these out for you...

National Network Gathering:
Link


Information

Revolution holds no responsibilities for websites outside of iowrevolution.org for their content.

Scouting Main Websites

Interested in joining the scouting movement or looking for information, the following sites provide all the information you need for scouting in the UK and on the Isle of Wight.

Isle of Wight Scouting
Link
Scouts: Official Scout Website 
Link
Scoutbase: UKs main Scout website
Link


Next Event: 2nd - 6th April 2015